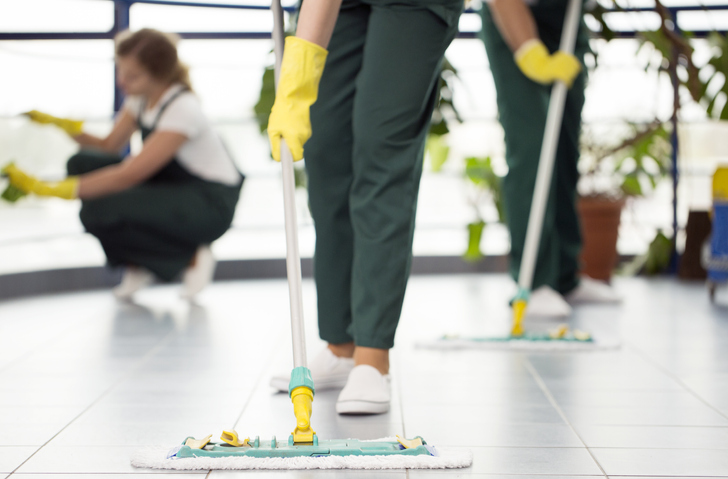 Eight Things to Consider When Choosing a Cleaning Service for Your Business
Published : Thu, Jan 19, 2023 4:00 AM GMT
An office that is kept clean and well-maintained not only creates a comfortable working environment for employees but also promotes hygiene and prevents the spread of diseases. Outsourcing cleaning work to a professional office cleaning service provider is often a cost-effective and efficient option for businesses.
When searching for a company to handle office cleaning, it's important to look for certain key qualities such as reliability, attention to detail, and the use of eco-friendly cleaning products. The following are eight top qualities of the best office cleaning service providers to consider when choosing a professional cleaning service:
Quality Results
Delivering high-quality outcomes is essential for those working in commercial or home cleaning. Professionals who understand the importance of excellent customer service and have a deep understanding of the best cleaning methods can achieve this. Quality should always be the top priority, whether it's cleaning a few rooms or a large factory. A successful cleaning business must have a commitment to reliability and efficiency, use eco-friendly products, and have a dedicated team to achieve its goals. Customers expect and deserve top-quality cleaning services that result in a comfortable and pleasant environment.
The Right Tools and Equipment
When evaluating a commercial cleaning company, it's important to ask about their tools and equipment. Ask if they use a cloth system to prevent cross-contamination, if they adhere to appropriate contact times for cleaning products, and if they use backpack vacuums with HEPA filters. These questions will help determine if the company is capable of achieving the goal of having a clean and healthy environment for your building. It's important to ensure that the company's practices align with your own goals for maintaining a sanitary facility.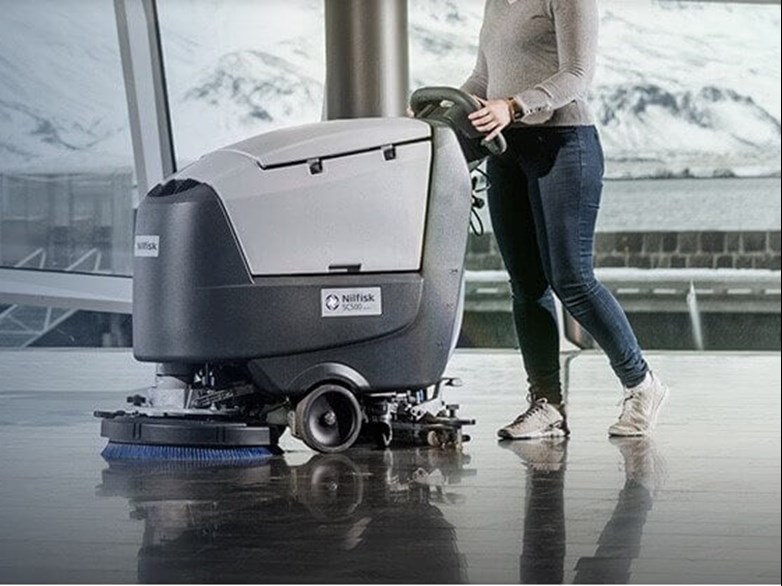 Insurance and Bonding
It is important for a business to ensure that its cleaning company is bonded and insured to protect against potential damages or loss of high-value items such as computers, printers, furniture, and televisions. A bond provides protection for both the business and the cleaning company in the event of accidents and ensures that damages and reimbursements are covered. A bond is also an indication that the cleaning company is committed to its organization and invested in providing long-term, excellent service.
Variety of Services
Different workplaces have varying cleaning needs, and it's essential to find a cleaning company that can meet those needs. Before choosing a cleaning company, research their services to ensure they match your specific requirements. This will save time and ensure you're working with the right commercial cleaning service. Additionally, consider if the company offers cleaning plans that align with your regular cleaning schedules, such as additional services like carpet cleaning or window cleaning at a convenient time for your business.
Free Estimates
When evaluating a commercial cleaning company, it's important to ensure they conduct a walk-through of your building to provide a detailed estimate of their services. This should include taking measurements, making notes, and discussing your expectations. The company should then provide a free estimate and proposal, including a schedule, included services, and an itemized specifications list tailored to your business. They should be willing to make adjustments to meet your needs and budget. This process helps to avoid potential surprises such as unexpected costs or subpar work.
Reputation
When considering a cleaning company, it's important to evaluate its reputation. Check if they are well-established in your area, deliver consistent quality work, and have good customer service and fair pricing. Researching a cleaning company's website and social media pages can provide insight into their services and customer testimonials. Additionally, ask for recommendations and references from businesses that already use their services. A company that provides great service will likely have satisfied customers who are willing to give positive recommendations.
Location
Hiring a cleaning company that is located far from your office can pose risks and complications. It can be difficult to evaluate their equipment and manpower, and they may face delays or miss appointments due to distance or weather conditions. They may also charge extra for travel. Working with a local company eliminates these issues, as they are familiar with your area, can easily schedule appointments, and will arrive on time. Moreover, they have likely worked with other local businesses, who can provide insight into their services.
Excellent Communication
A professional cleaning company with a proven track record in the industry understands the significance of good communication. Clear communication between commercial cleaners and managers can provide clients with a sense of security. Effective communication ensures that commercial janitorial services meet the customer's expectations. Some cleaning companies may prioritize low-cost options over quality, but good communication can help prevent this. This may involve utilizing various forms of technology such as mobile devices and email. Service contracts or agreements should also clearly outline the options for communication between the company and the customer.
Making a good first impression is crucial for any business, and it's essential that your office reflects that. The appearance and cleanliness of your office can greatly impact how employees, clients, and customers perceive your business.
Finding a commercial or office cleaning service may be easy, but selecting the right one requires careful consideration. By following some simple tips, you can find a reliable cleaning partner that meets your needs and budget.