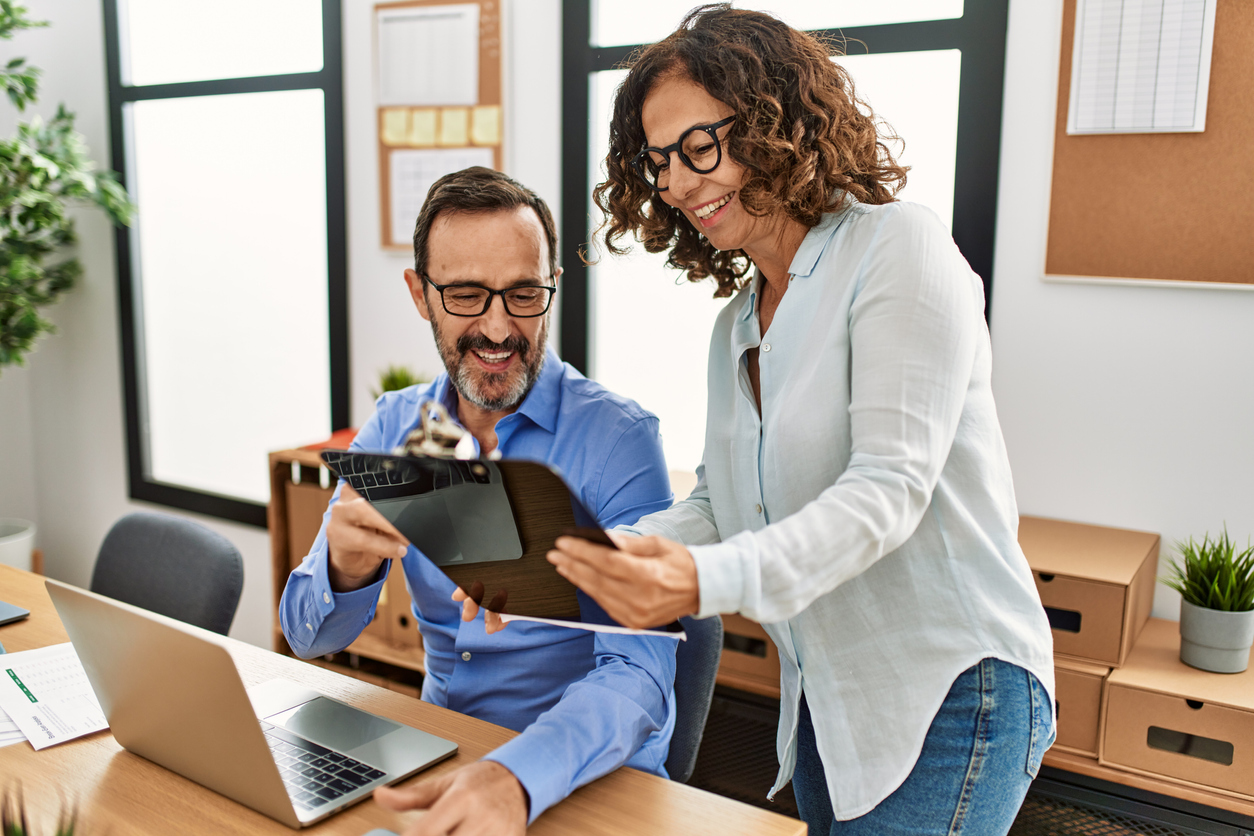 Things to look at when you hire a professional office cleaning company
Published : Tue, Oct 11, 2022 4:00 PM GMT
While we mainly expect the work component of an office to define and be the extent of its success, tangible factors such as work climate owing to the conditions of the environment that workers operate in are also incredibly influential. For instance, the simple fact that the cleanliness of an office edifice impacts the productivity of employees is an eye-opener.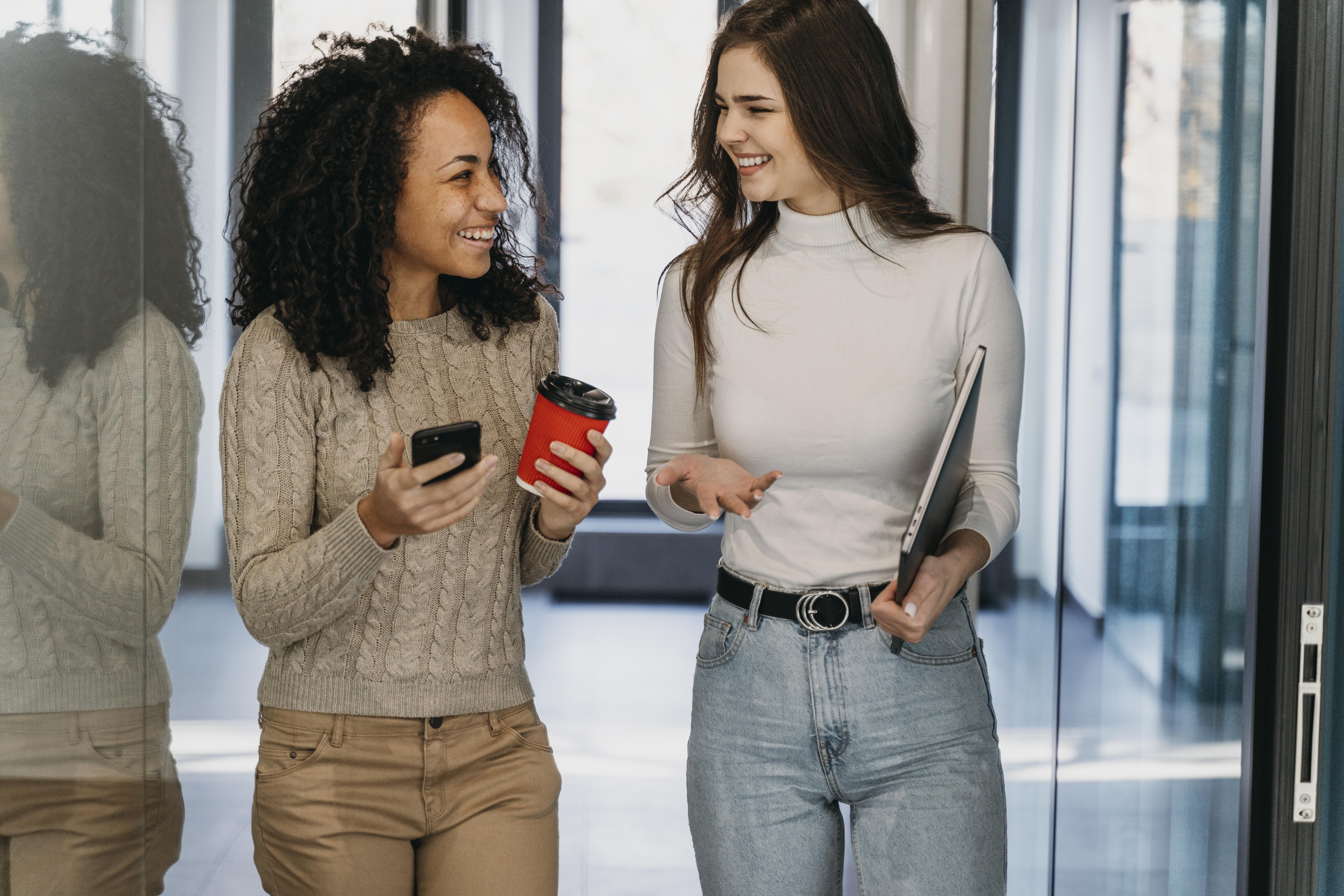 This is why, if and when, a professional business chooses to opt for an office cleaning service, certain things need to be at the forefront. We're enlisting a couple of essential pointers that can help guide you as you pick an office cleaning service:
The kind of services you'll be needing.
Of course, you might think the simple and only way to categorize the kind of cleaning services you'll need is as those pertaining to your office, but you need to understand that a lot comes into those terms. Firstly, whatever services you need could be weekly, monthly, or even bi-annual according to what suits you and your workers.
It is important to hammer these down because each type of service involves different components. A weekly service could simply be composed of dusting, mopping, and general tidying. Monthly services can involve more of a deeper cleaning, such as washing, disinfecting, and so on and so forth. So, when picking an office cleaning service, be sure to have a clear picture of what you need.
The structure of your office building.
You might be perplexed over wondering why this would even matter in the first place. The deal here is that the number of rooms, communal and private restrooms, storage rooms, and any other space you might have in the office matters. These things help define what the cleaning routine will look like and how frequent of a professional cleaning might be prudent in your case.
A smart move in this regard would be to do a mental (or even an actual) tour of your office. Mark down all of the spaces that you believe need extra cleaning and which you think would only be disrupted by the activity. This way, you have a clear idea of what kind of cleaning you need and where you need it, and you can easily communicate it to the office cleaning service you're working with.
The company's past performance.
Now moving to the characteristics that you'll have to identify in the company you choose to work with, remember that word of mouth is actually the most powerful tool for a business to thrive or collapse. Chances are you've opted for a cleaning service that you've heard about from someone you know. Dig a little deeper to find out to what extent their services are deemed satisfactory.
It's also important to find out whether both of you will be a good fit. It could very well be that the cleaning company works well, but there's a method clash between both parties. In these cases, it's always prudent to schedule a meeting in advance where these things can be discussed before progressing to more practical aspects.
The equipment and training they have.
The old saying goes in the other direction about judging books and covers, but in some cases, the variety and innovation of systems and equipment that a cleaning company uses says a lot. For instance, you might be looking for some deep cleaning, such as disinfecting certain areas of your office or proper waste disposal. If the company you're working with does not have equipment suited to this, then it's hard to picture that they'll take on the job responsibly.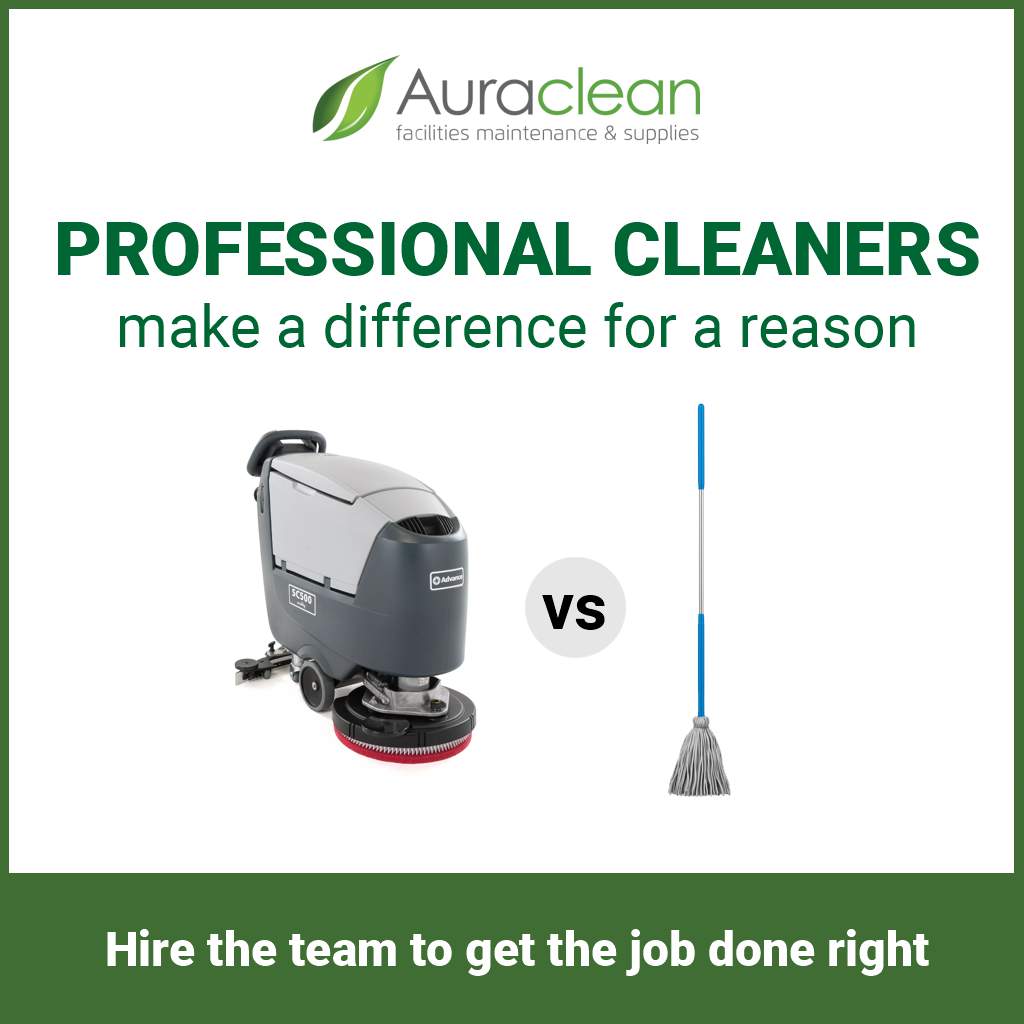 Another factor is also making sure that their methods and systems are up to speed and ethical. You certainly do not want to work with an office cleaning service that does not get rid of waste in environmentally correct ways, or does not abide by certain important indications such as precautionary sign placement while performing their work.
Auraclean is a well-reputed cleaning service provider with years of experience and an array of more-then-satisfied customers under its belt. Visit the professional services page to determine which of their office cleaning services might work best for you!
About Auraclean
Auraclean is an office cleaning and janitorial company based in Toronto, Canada. We provide a clean, safe and healthy work environment for our customers, while continuously helping Improve the global environment for everyone.
For over 60 years Auraclean has been providing day and night janitorial and related facility services in the greater Toronto area. Auraclean has developed its business through long-term customer relationships combined with steady growth. Our success is attributed to our close lines of communication with our customers. Through our dedication we are constantly improving the quality of the working environments we service. We provide the highest level of customer service and provide a place of business our customers are happy to work in.
Service Excellence
We are continuously enhancing our service by providing the latest, most advanced and most efficient processes, technology and products to our customers as well as extending that initiative throughout our own business model.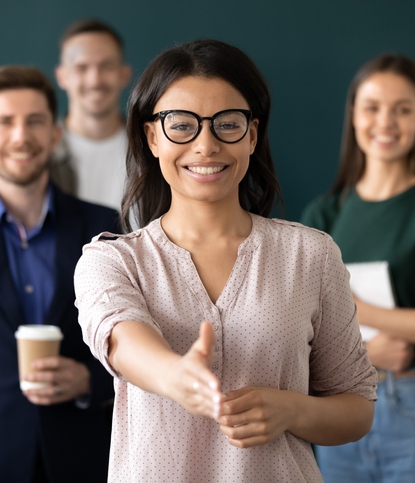 Connect With Us Today!
We would love to hear from you. We work with companies that need regular cleaning services to complete building management solutions. Contact an Auraclean representative today.
Please fill out the form below and we will get back to you as soon as possible. Thank you!