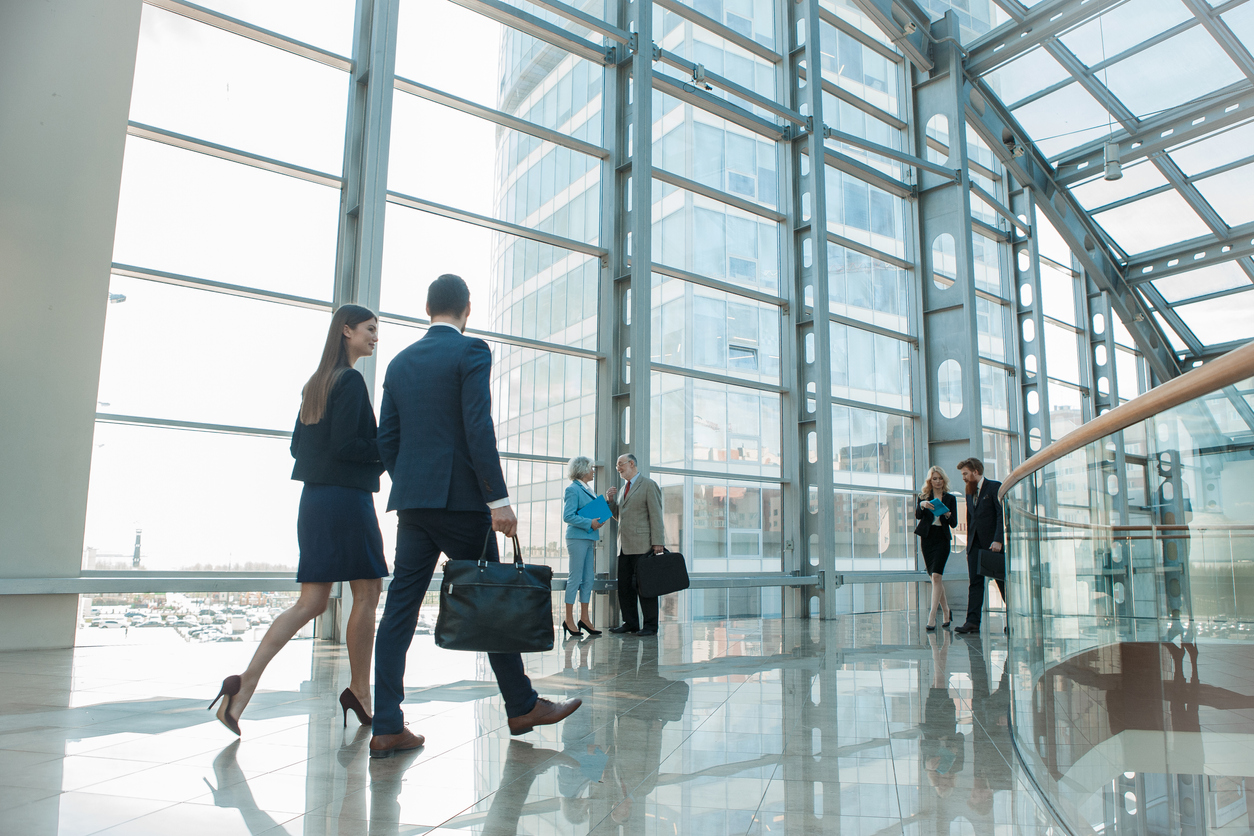 Why it is Important to Keep Your Office Building Clean
Published : Wed, Aug 10, 2022 4:00 PM GMT
The office building is the first impression that is made with tenants, employees coming to work and guests visiting. As a building manager it is important to impress all these people on a daily basis. It is where they do their job, meet with clients and conduct different business activities. Therefore, it is important that the work environment be clean and look good at all times. Here are some reasons why you should always keep your building clean:
Their Office is Their Second Home
Your tenant's office is their second home. They spend a lot of time there, and so do their employees and clients. The cleanliness of your building reflects on the whole company and can have a direct impact on how people feel about working there.
It's important to keep the health of all people in mind as well. Dirty buildings can lead to the spread of illness, which costs money for sick days, doctors' visits, and medications. A clean and frequently sanitized building means that people are more likely to want to hang out there after work hours too—and who doesn't love working with their friends?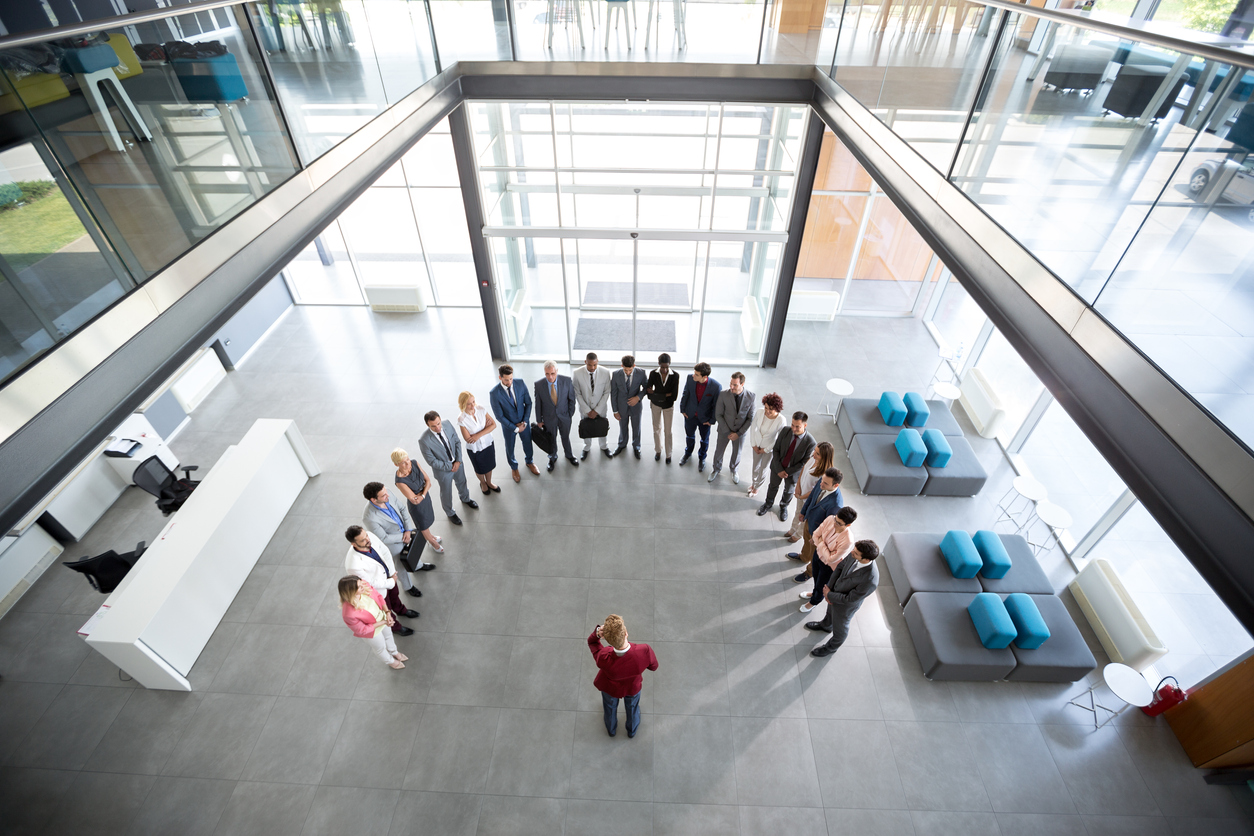 It Will Keep Your Tenants Happy and Healthy
Keeping your office building clean doesn't just make it look nice—it keeps your tenants happy and healthy. After a lease comes due, the last thing you want is to lose customers because of easily avoidable issues, like building cleanliness and proper building maintenance.
Tenants who are comfortable in their workspace will be more productive, so it's important to keep the office looking nice for them. The effects of having a clean office on your employees, they'll be happier and more likely to work well together as a team. This lack of stress can help them stay healthy as well!
Benefits of a clean office environment
• A clean office instils confidence and trust 
• It can provide a sense of professionalism 
• It helps to elevate your brand – a tidy work environment can imply superiority, quality products/services.   
• Your brand can be judged based on how your office looks. 
• It helps to boost staff morale – staff spend a lot of time in the office, a clean environment can help them to feel more comfortable so that they're more productive, efficient, and happy! 
• A clean office helps to improve the air quality, reducing the number of airborne pollutants and the spread of germs. 
It Will Protect Your Company's Image
A clean office building is a great first impression for customers and clients, but it also shows that you care about your own people. If an office looks like no one cares about it or cleans up after themselves, employees are likely to feel the same way—which isn't good for business.
A clean office lets customers know that you're a professional company that cares about its appearance and reputation. From little details like cobwebs in the corners, to overflowing trash cans, clients might assume that you don't have much of a budget or don't care enough about them to invest money into making sure everything looks nice. This can be especially damaging if someone who works there sees their workspace as being unprofessional; they might not want to work somewhere where they feel less than professional themselves!
Looking to hire a building cleaning company?
Within an office environment, there are a few areas we would advise to pay particular cleaning attention to when selecting a company to work with.
These include: 
Entrance/Reception Areas – this is one of the first places visitors, guests, and staff will see, so you need to make sure that when people walk through the doors into your office, they not only feel welcomed, but they also feel comfortable in their surroundings. 
For example, are the windows cleaned streak-free regularly? Is all rubbish and litter removed daily? Are the business signs outside shiny and clean? Is the floor inside sparkling, and is the reception area clean and clear from clutter? 
When it comes to entranceway floors, keeping these clean should not be underestimated. Clean floors not only give a good impression of your business, but they also help to prevent potential slips, trips, and falls, helping you to comply with all health and safety regulations. 
Key touchpoints – it's important to make sure that all door handles, handrails, work surfaces are cleaned regularly. Let's face it, no one wants to put their hands on something they shouldn't, and these areas are also key touchpoints for the spreading of germs and bacteria. 
Restrooms are a big area that needs addressing. It's important for not just visitors to your premises, but staff as well. Research has shown that 94% of people would stay clear of their toilet facilities were deemed unclean. You need to ensure that there is no toilet paper on the floor, toilets, floors, sinks, and basins, etc. are all clean and sanitized, paper towels and hand wash facilities are well stocked, and there are extras such as air fresheners, etc. to help with any odours. Restrooms also need to be regularly checked for mold. Mold can cause adverse health effects on employees if not managed and removed asap. 
You may not think about cleaning the office building every day, nor will it probably be the highest item on your list, however, having a clean and hygienic office can help you to continue running a successful business. 
You need to show your commitment to your tenant's safety, health, and morale, as well as your dedication to making a good first impression. 
A clean and tidy office can achieve all of these things and more.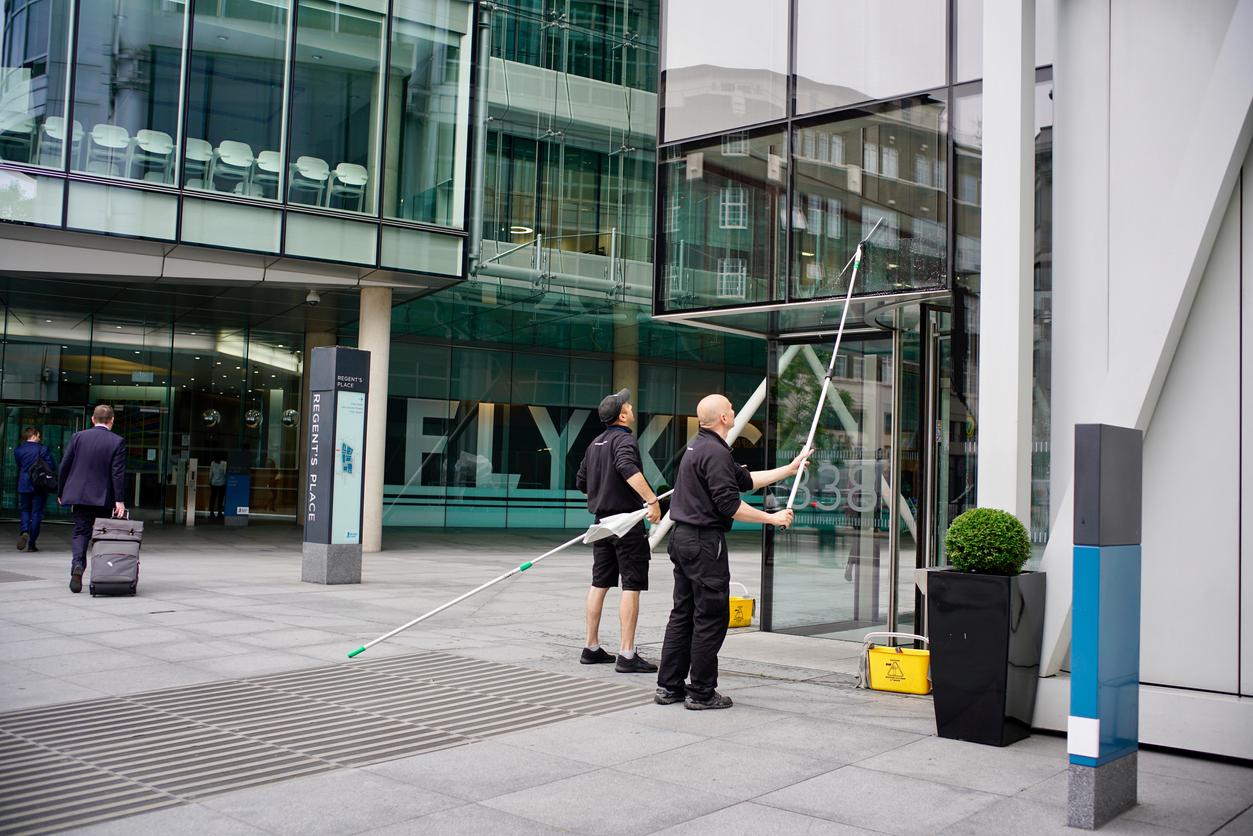 Grounds Maintenance
The grounds around your office building are equally important, not just when it comes to creating a positive impression but also to ensure that trees or foliage don't cause damage through lack of maintenance or overgrowth. If you're going to invest in cleaning office exteriors, then grounds maintenance needs to be on your list too.
Cleaning your office building exterior is as important as carrying out regular interiors, maintenance and cleaning – both go hand in hand. 
Safety First
Building owners can be held liable for injuries that occur within the common areas of the building. For example, if the floor in the entryway is not cleaned and mopped regularly and a visitor or tenant falls, they could file a suit against you for their injuries, as it is the responsibility of the building owner to maintain these common areas. Partnering with a janitorial service to regularly clean the common areas of the building keeps everyone safer.
Conclusion
As we have seen, there are many benefits to keeping your office building clean. It will help maintain the look and feel of your company's space, which can affect its image and reputation. It will also keep your clients happy and healthy. Keeping up with regular cleaning is an important part of running a business, so make sure that you plan out when the best times are to get work done around this task!
About Auraclean
Auraclean is an office cleaning and janitorial company based in Toronto, Canada. We provide a clean, safe and healthy work environment for our customers, while continuously helping Improve the global environment for everyone.
For over 60 years Auraclean has been providing day and night janitorial and related facility services in the greater Toronto area. Auraclean has developed its business through long-term customer relationships combined with steady growth. Our success is attributed to our close lines of communication with our customers. Through our dedication we are constantly improving the quality of the working environments we service. We provide the highest level of customer service and provide a place of business our customers are happy to work in.
Service Excellence
We are continuously enhancing our service by providing the latest, most advanced and most efficient processes, technology and products to our customers as well as extending that initiative throughout our own business model.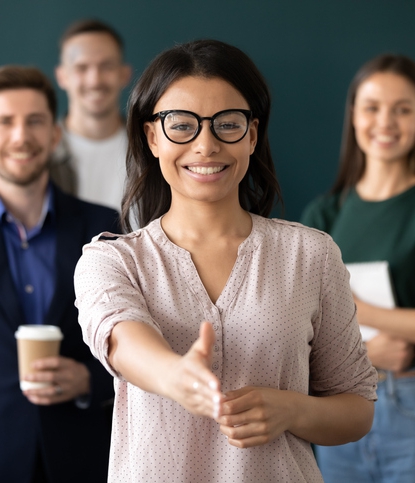 Connect With Us Today!
We would love to hear from you. We work with companies that need regular cleaning services to complete building management solutions. Contact an Auraclean representative today.
Please fill out the form below and we will get back to you as soon as possible. Thank you!